United Garage Doors - Garage Door Installation Hacienda Heights, CA -

626-775-5813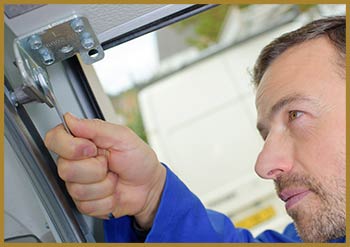 Garage doors don't just open up passageways into your house, but they also act as a protective element. For this purpose, you must not look for anything but the best garage door that suits your preferences, style and security requirements and an equally competent team handle the installation. Do you live in Hacienda Heights, CA? If so, there is no one more qualified to serve your demands than United Garage Doors's team of professional experts. We understand that you need nothing but the best services and we work hard to deliver you just that!
Right from a roller garage door to a carriage house door type, with United Garage Doors's services, you can get any type of garage door installed in your space. When you choose us, be completely assured of a value for money product and service.
The installation process:
Step 1: When you call us for a garage door new installation issue, we first understand your requirements.
Step 2: Our team will come to your home or office to evaluate the premises and dimensions of the door to be fixed. We then provide a final price evaluation based on your choice of door.
Step 3: Our professional technicians will then procure a premade door and fit it to your requirements or will create one from scratch.
Step 4: Final procedure is the acute installation of the door which is followed by several quality checks.
Once the installation process is completed, it does not mean that our job is done. Since we strive retain our position as the best garage door service agency, it prompts us to go beyond limits. Thus, we follow up the installation process with regular maintenance checks and upkeep to make sure your door functions without a hitch!